Emma Eats and Explores Blog
Emma Eats & Explores Blog
Valentine's Day, you either love it or you hate it!  To some people it's the chance to show that special person in your life how much they mean to you.  To others it's an overly sentimental day designed by Greetings Card Companies to make some money.  I'm definitely in the first camp.  While I believe that  you should make your significant other feel special everyday, I don't see the harm in a day dedicated to hearts, flowers and romance.  Mind you, I am the girl who makes my boyfriend celebrate two anniversaries every year.  Our actual anniversary and our six month one!  Whatever you feel about February the 14th, this Valentine's Day Gift Guide is sure to give you some inspiration for the perfect present.  Because let's face it…you're gonna be in trouble if you don't get one!
My Valentine's Day Gift Guide has something for every budget.  Whether you just buy each other a small token or you go all out with the expensive presents, I'm sure you'll find something in here that will work perfectly!  You'd better hurry up though, it's only a week away!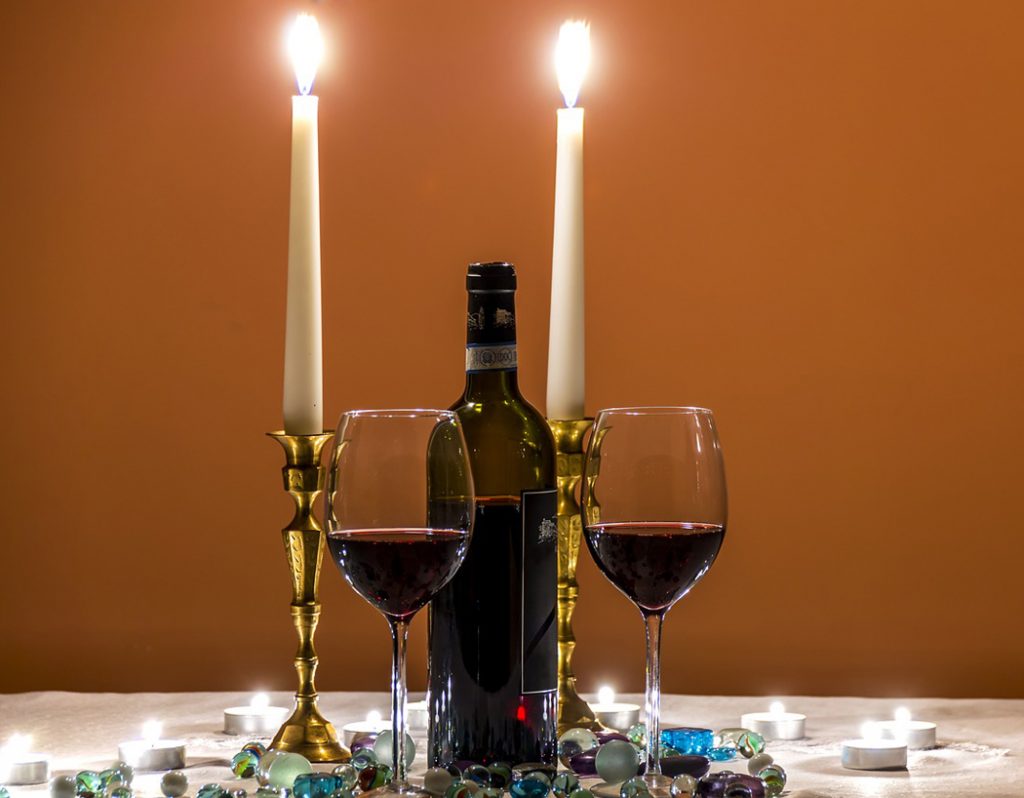 Valentine's Day Celebrations
Don't fancy an over-priced set menu from a restaurant who's crammed as many couples in as possible on the promise of a romantic evening?  I much prefer to spend the evening at home with delicious food, a fantastic bottle of wine and a romantic atmosphere with just the two of us.  If you don't however, feel like rushing home from work and cooking dinner I have the perfect solution!
Get someone else to do it – haha!  Being the chef in the house, nothing screams romance to me like someone else cooking dinner!  This Valentine's Day, Dan is sorting the dinner out.  He's doing all the cooking and I just have to turn up and eat it.  Amazon Fresh have made it so easy for him.  They allow you to order online and they deliver all the ingredients to the door.  This Valentine's Day we're starting with Dan's special Gambas Al Ajillo.  It's Garlic and Chilli Prawns/Shrimp cooked in oil, Spanish Tapas style.
The main course on Valentine's Day has to be a delicious Fillet Steak
.  I love mine cooked rare and we'll serve it with a delicious bottle of the Brunello we purchased when we were in Montalcino.
Dessert will be a cheese board with some delicious Burrata
, Goats Cheese and Stilton along with some figs and Parma Ham.
Amazon Fresh are even doing a special Dine in for 2 for £15 menu.  Order a main course, side, a dessert and a bottle of wine or bubbles and have it all delivered to your door.  What could be easier?  Light a few candles and put on some music and you're all set!  A romantic night in without the hassle!
HEADING OUT
Or how about heading out for an alternative Valentine's Celebration.  My pick of the weekend's entertainment would be Hester's Hideout.  It's showcasing its Valentine's Spectacular Moulin Rouge evening on Friday 16th February from 9pm.  I'm a sucker for a musical, especially when it's an immersive experience like this one!  With songs from the musical to sing along to as well as cabaret performers, burlesque and Can-Can dancers and entertainers, this is my idea of a perfect night out.  For just £8 a ticket you can be transported to the streets of 19th Century Paris and feel part of one of the most romantic musicals ever.  Book a table, order some cocktails and prepare to be amazed.  It really will be a Valentine's Night to remember!
And as the musical says…"The greatest thing you'll ever learn is just to love and be loved in return."  What could be a more perfect sentiment for a romantic evening.
Valentine's Day Gifts
Dan and I are currently in the middle of renovating our lounge/dining room.  I never knew how hard it was to furnish a place until recently.  I have a lot of anxiety over choosing the wrong furniture and getting stuck with something I don't absolutely love.  I saw these gorgeous gold wire letters in Hemathough and knew that I just had to have them.  funnily enough I'm great with picking kick-nacks, just not the big items!  At only £6 each they're a bargain and they're going front and centre on the mantelpiece.  I've got them for Dan for a part of his Valentine's present as I thought it would be cute to look at a reminder of the two of us all the time.  Hema have some other great items so take a look at their website if you want home or gift ideas.
For me, Valentine's Day wouldn't be as special without a glass of something lovely to drink.  If you want to be bang on trend in the world of wine then how about buying a bottle or two of something from Romania?  It's the 'up and coming' wine market and it's creating a bit of a media storm!  Romania may not be the most obvious choice for delicious wine but you wont regret it.  It makes some fabulous whites and light reds and I can really recommend this Incanta Pinot Noir.  It has all of the classic red fruit flavours and spicy notes with aromas of cherry and raspberry.  The tannins are soft and gentle and the result is a really smooth finish.  You can pick up at bottle at Majestic Wines for just £6.49).
Or something from somewhere a bit less unusual.  This Nederburg 56 Hundred Pinot Noir 2016, again a bargain at £5.75 is from South Africa.  Again, it's full of red fruit flavours, mainly strawberry and cherry and pairs well with pork or chicken.  It is also lightly oaked so it has that hint of toastiness that I love!You can't go wrong with a classic South African Pinot Noir!  This one can easily be found in your local supermarket.
However if bubbles are more their thing then how about Aldi's Giotti Spumante Rosé.  It's only £5.99 a bottle so it's bubbles for a bargain price and you can even order online!  The light pink colour hints at the red berry flavours and a little bit of fizz makes any event that much more special.  Aldi is doing some great things in the world of wine and spirits and earning loads of awards.  It's definitely worth checking out their range for your next party.   We ordered our Christmas wines from them and were really happy with the quality.
And what goes fabulously with wine?  Cheese of course.  Not being able to eat sugar, most desserts are out for me so cheese is definitely my guilty pleasure.  I always order it for dessert in a restaurant as I can't eat all the sugar laden treats.  What makes these cheese even more special is their shape!
Godminster have released a special heart-shaped Cheddar and Brie for Valentine's Day.  Both cheese are organic and use milk from their own dairy herd.  The Vintage Organic Cheddar is matured for up to 12 months and made to a 90-year-old recipe.  I'm a huge fan of Vintage Cheddar, the stronger the better!  For a complete contrast the box also contains a lovely creamy Brie too.  I'd rather get given this than a box of chocolates any day!  You can order online on Godminster's website for £17.95.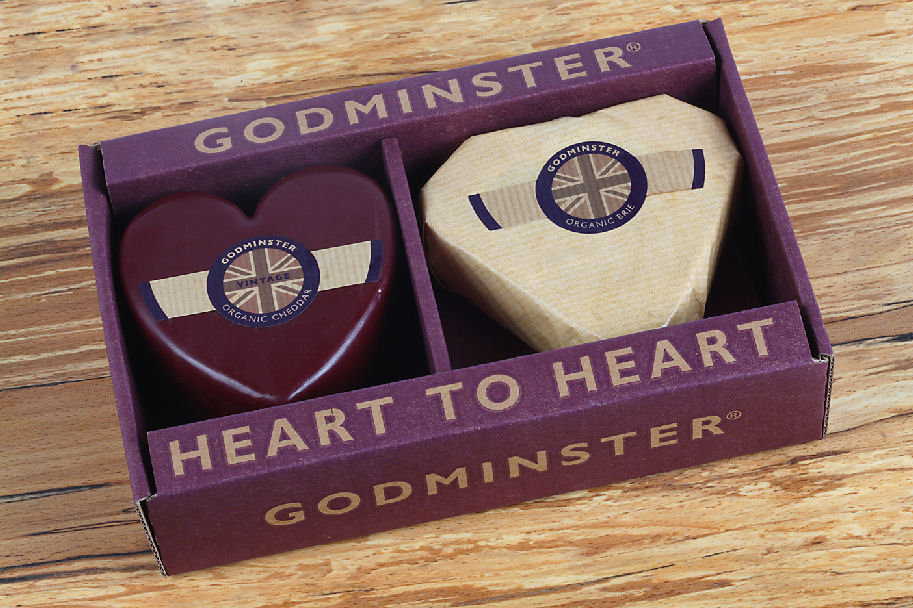 Paxton & Whitfield are also doing a heart-shaped cheese for Valentine's Day.  Their offering is the Coeur De Neufchatel which is similar to Camembert in taste and texture.  It's made in Normandy, France and this cheese is always traditionally made in the heart shape.  That's where it gets the name Coeur from (Heart in French).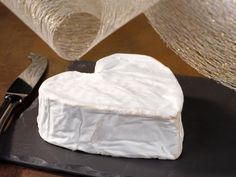 There's an old story that the young women of Neufchâtel-en-Bray offered this cheese to their gallant knights during the Hundred Years War.  You can't get more romantic than that, although the monks preferred to say that it represented the wings of an angel. You can order online on the 
Paxton & Whitfield website
 for £6.25.  They are cheese supplier to the Queen so you know you're getting the best.  I've tried both their 
Westcombe Cheddar
 and their 
Stilton
 and they are fabulous.  Why not pick up some cheese you've never tried before for a delicious cheeseboard.
You could serve them on this Heart-Shaped Slate Serving Platter
.  Also from Amazon Fresh, this would make the perfect cheeseboard and it's only £5.99.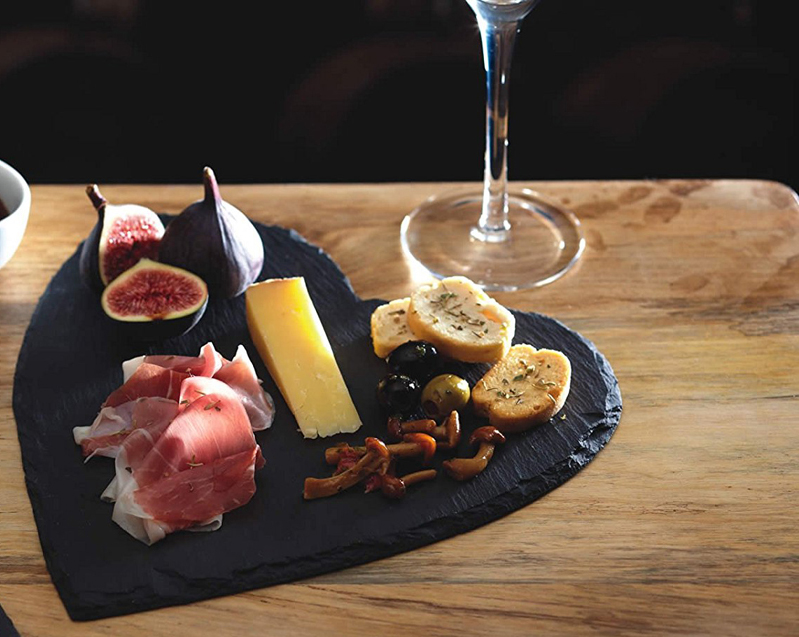 If your partner's not a foodie I've still got you covered! As you all know, my other big passion is travel.  Dan gained massive brownie points at Christmas when he got me tickets to New York as a present.  We're going there over my birthday in May and at the moment I'm in planning mode.  This gorgeous travel wallet from Mapp of London is my new favourite travel accessory and will definitely be accompanying me on my Big Apple trip!  I love the colour, the softness of the leather and the fact that it has space for everything I need when I'm travelling.  It's £65, but there's 15% off at the moment if you sign up to Emma's newsletter so snap one up now!
If you really want to blow the budget for your beloved, how about one of these gorgeous holdalls from Pickett.  I've been looking for an overnight bag for ages and I've absolutely fallen in love with this one.  It's a bit of a budget buster at £515 but it's such a gorgeous colour and is so durable that it would last for ages.   I really do think an overnight bag is an investment and it would be so useful that it's worth spending a bit of money on.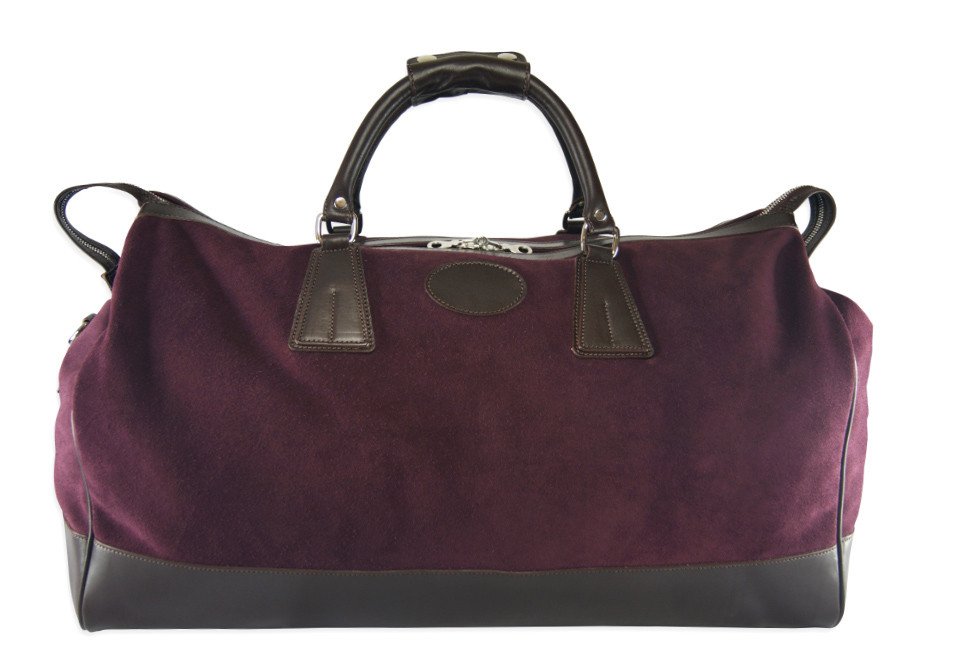 If the price is a bit too steep  for you I also love the Small Classic Holdallwhich at £295 is more affordable.  It's made from canvas rather than suede which accounts for the price difference but it's still gorgeous.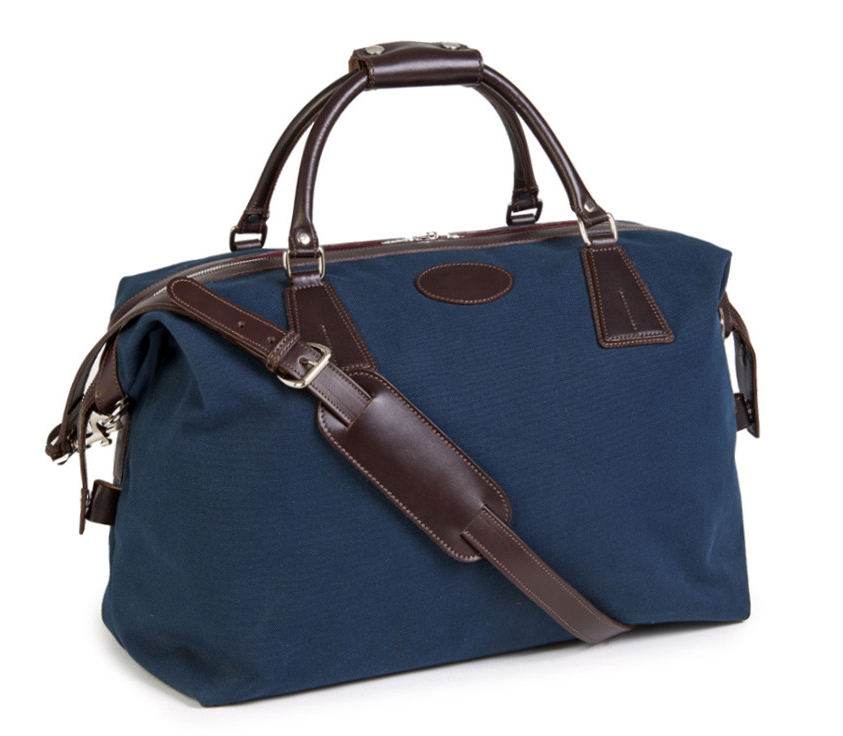 So there you go – some great Foodie and Travel gifts from this year's Valentine's Day Gift Guide.  I hope that whatever you do you have a wonderful evening and enjoy some quality time with the one you love!