Country and Town House: Best British Umbrella Brands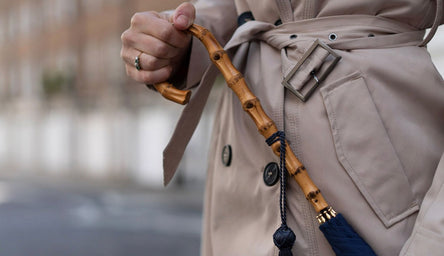 Elegance is the order of the day at Pickett, which was established in 1988 by Trevor Pickett. When it comes to their range of hand-crafted umbrellas, the London-based accessories brand focus on luxury over eccentric design, ensuring each umbrella is more tasteful than flash, and focusing on the type of wood used. Their bespoke choice, however, allows customers to use their own fabrics, adapt the shaft, or print a photograph (perhaps an inviting Caribbean sunset) inside the canopy. Their bespoke service also offers some unusual additional features, like crook concealed pencils. Pickett will work to deliver the umbrella of your wildest dreams. And if that wasn't enough, each umbrella is incredibly practical, having been wind-tested to withstand speeds of 27mph. 
Shop our Mens and Ladies umbrellas. 
Read the full article here.