BBC - Modern Times - Welcome To Mayfair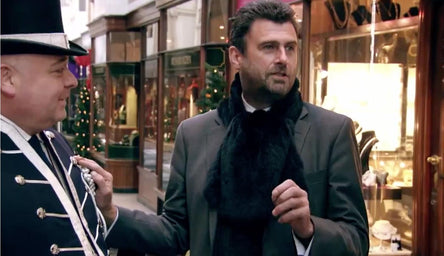 From the upmarket resident who dresses in Victorian clothing to the cabbie living in social housing, Welcome to Mayfair offers an intimate portrait of the characters who live, work and play in one of London's most famous areas. The most coveted square on the Monopoly board is a meeting place of fairy tales and conspicuous consumerism - more concentrated wealth than anywhere else on the planet, streets teeming with oligarchs and aristocrats, 20 Michelin-starred restaurants, nearly 4,000 five-star hotel rooms and the world's most expensive retail outlets. It's home to some of the UK's most famous institutions - Claridges, Christie's auction house and the Burlington Arcade - which sit alongside 1,000 social housing tenants and an army of 80,000 workers who service this exclusive enclave.
This Modern Times film reveals a world full of surprise and deep contrasts - from the estate agent selling multimillion-pound mansions to the NHS doctor whose patients range from billionaires to people on benefits, and the craftspeople who keep the wealthy in their finery to the small café owners hanging onto their livelihoods by their fingernails. With the global super rich clamouring for an address in Mayfair, it is undergoing one of the biggest changes in its long history - but can Mayfair's unique cocktail of eccentricity, affluence and the everyday survive in the face of the relentless commercialisation of the area?